About
Kelsey is excited to inspire a global community of creative, diverse and empowered movers by sharing her joy and passion for dance.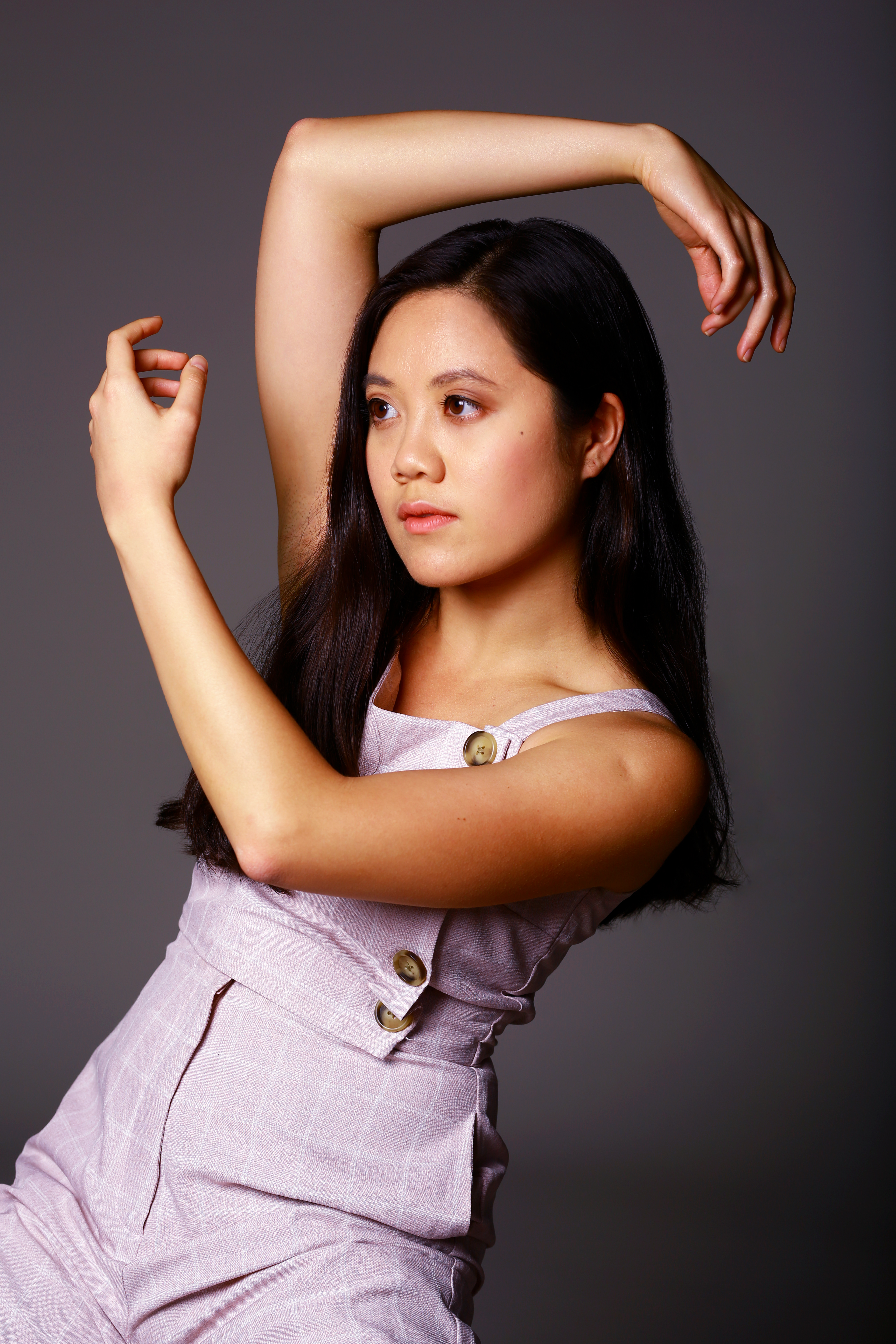 Kelsey Ang is a captivating artist and creator whose career spans the globe. She began training in Hong Kong and the Philippines before moving to Los Angeles where she graduated Summa Cum Laude with a double degree in dance and marketing from Loyola Marymount University. Her powerful dancing earned her scholarships for BODYTRAFFIC and Broadway Dance Center programs.
In Los Angeles, Kelsey worked with CARLON Company, directed by Jay Carlon, one of Dance Magazine's Top 25 to Watch for 2020, and Invertigo Dance Theatre. She has performed repertory by Bill T. Jones and Sidra Bell and has worked with top choreographers including Toogie Barcelo, Stephanie Zaletel, Rebecca Lemme, Marjani Forté, Maleek Washington and more. On screen, Kelsey has been in music videos for artists such as Lee Grove Music and Chloe x Halle, and a commercial for Blenders Eyewear.
Kelsey's newest work "Night Market" is a series of dance films premiering at the Along the Edge Arts Festival in May 2021. In addition, she showcased her work at the Strub Theatre in LA; co-choreographed, performed and creative directed a short dance film "Common Grounds"; and was a co-choreographer for Invertigo Dance Theatre's Dancing Through Parkinson's piece commissioned by Nigel Lythgoe and Debbie Allen's 2020 Los Angeles International Dance Festival. She has also worked with students choreographing pieces for West Island School and SHIFT Dance Project.
From strategy planning, setting up brand activations, managing social media accounts, creating digital content, and stage managing to being in front of the camera for commercials and brand content, Kelsey has been involved in numerous elements of the creative marketing process. Her marketing experience spans organisations in US, Hong Kong, England, Philippines and Northern Ireland. Having worked in Los Angeles, the capital of entertainment, Kelsey is experienced in the entertainment and arts industries. Kelsey has worked as a Marketing Associate for Invertigo Dance Theatre; promoted Netflix series, such as Ozark, The Chilling Adventures of Sabrina and We Speak Dance; and promoted the dance company CARLON.
Kelsey is passionate about sharing movement through teaching. She is the Founder and Director of a leading Asia dance program, SHIFT Dance, connecting international professional artists and local talent through classes, workshops and creative and performance opportunities. Kelsey is currently a teacher with Red Shoe Dance Company in Hong Kong and has also taught for West Island School (Hong Kong) and SpaceCuboid (Singapore). She has taught dance to people of all ages from kids 5-15 to adults ages 35-90 as a Teaching Artist for Invertigo Dance Theatre's Dancing Through Parkinson's program.
Let's Connect
Contact me for inquiries about performing, teaching, movement direction, movement coaching, creative direction or any movement related needs. I look forward to collaborating with you!